Voodoo Tiki Tequila has an abundance of unique product features, so these tri-fold brochures were copy-written and designed in Photoshop by John.  The design features Voodoo Tiki Tequila's best selling product  – Voodoo Tiki Platinum Tequila – on the front.  The back cover featured two Voodoo Tiki gourmet margarita recipes, as well as instructions on how to download John's tequila recipe guide – 100 Margaritas.
These tri-fold brochures often inspire multi-bottle purchases.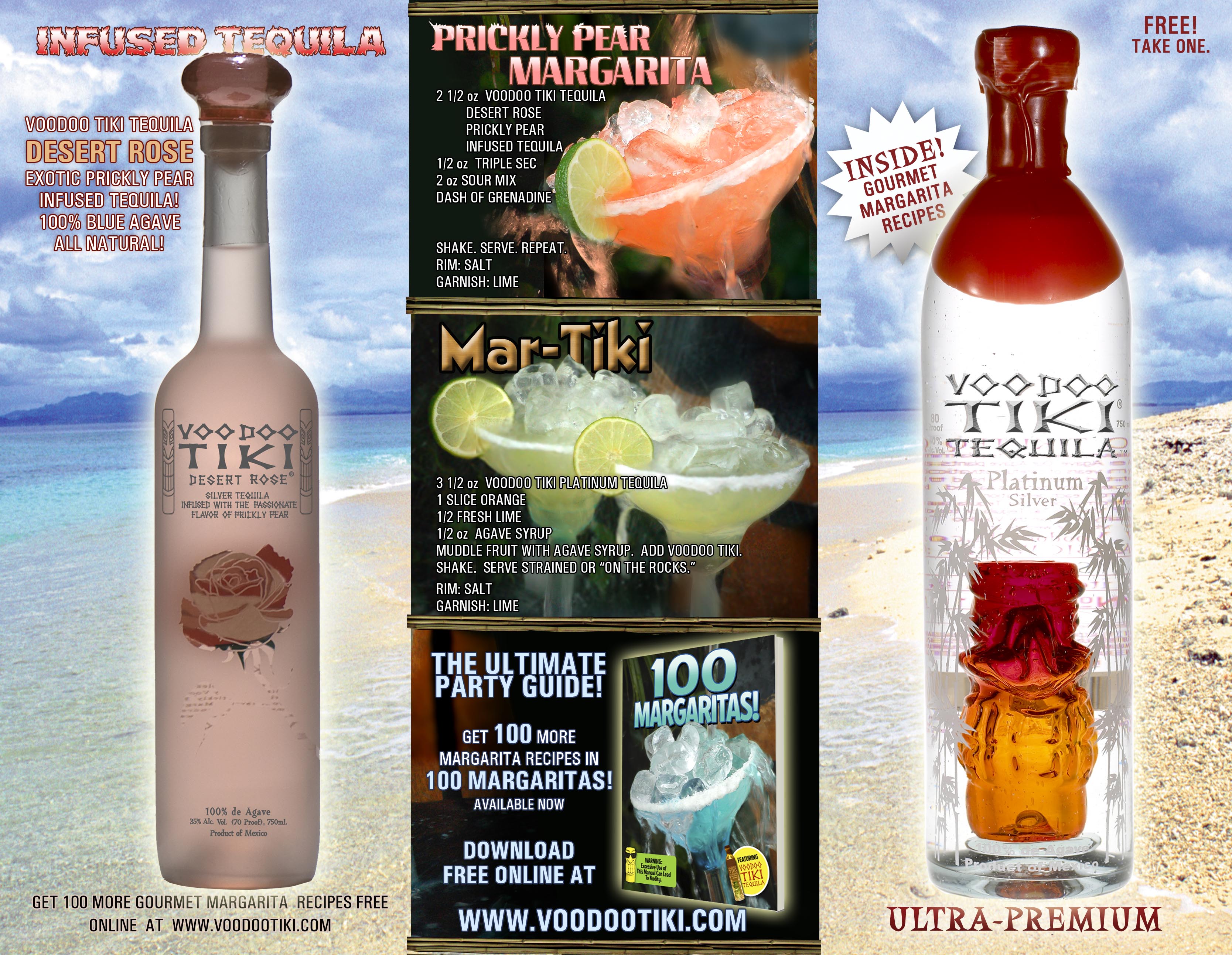 Inside, fans learn about the brands unique, and ultra premium features:
Real Glass Voodoo Tiki Idol in Every Bottle.
Deep Etched Glass
Natural Wood Cork
Hand Dipped Sealing Wax
Every Bottle Signed
Every Bottle Numbered
Every Bottle Features a "Magic Word" on the Reverse.
Retailers could Call or email requests to have packs of 200 mailed directly to their shops.  Additionally, tri-fold brochures were inserted in cases of Voodoo Tiki Tequila.  Finally, retailers and distributors could download the printer ready files and have their printing handled locally.